News & Events
2018-2019
January
1/30/19   - Unified Wine and Grape Symposium
2017-2018
July
7/11/2018 Cal Poly to Name Center for Wine and Viticulture in Recognition of Two Key Donors
November
11/02/2017 Read the Fall 2017 Issue of Vines to Wines
XpressFill Systems is a San Luis Obispo based company that designs and manufactures high quality table-top bottle fillers used by small to medium artisan craft producers around the world.  XpressFill Systems offers seven models of its compact and easy-to-use filler for bottling such products as wine, beer, distilled spirits, juices, olive oil and industrial and medical liquids.
XpressFill Systems was acquired in 2007 by Cal Poly graduate, Randy Kingsbury (BSME '81). XpressFill has grown by maintaining a focus on providing outstanding customer service and quality products.  Kingsbury strongly believes in the Learn By Doing philosophy of Cal Poly and donated this bottle filling machine to the viticulture program as a way to help with the hands-on experience of the students producing wine. 
From left to right: Randy Kingsbury, Owner, XpressFill; Paul Mawdsley, Wine and Viticulture Graduate Student; Jeff Pryor, Production Manager; Federico Casassa, Assistant Professor for Cal Poly Wine and Viticulture. Photo credit: Rod Silver, Marketing and Sales at XpressFill and Adjunct Faculty at Cal Poly.
Alumni, friends and industry partners are key to the success of Learn by Doing. Our sincere thanks go out to those who have chosen to leave their mark on this program and the students.

Visit our Alumni & Friends Donor Recognition page for our growing list of supporters.
11.01.17
Mustangs Forever celebrates the spirit and pride of being a Mustang, now and forever, during the ceremonies on December 9, 2017 in the Recreation Center Main Gym.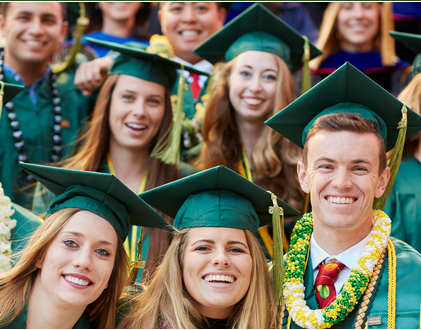 October
10.10.17

Related Content